What's new?
Time for another BCARC Multimeter Simplex Contest.
On Saturday, October 21, 2017 @ 6 to 10 PM (local time), BCARC will conduct a Multimeter Simplex Contest.
Click here for more information.
Some of the boy's at play.
So after our well attended breakfest of 08-17-2017 some of the boy's head out to the big boy's sand box to play.
New Repeater antenna installed.
As most of you know our existing repeater antenna is in a failing degraded state. On June 06, 2017 a new Sinclair Technologies Inc. 4 Element Dipole Antenna.
Click here for more information.
BCARC Welcomes it's newest members.
It seem that every month we are add new members to our group and this month is no different. BCARC gives a big welcome to Matt Heere, N3NWV, Don Eckles, KC3JIR and Bill Luttrell, KC3IMC. We hope they will enjoy getting to know us and take part in our many activities. Please help make our new members feel at home.
2017 club build project.
Your $20 is due next meeting 06-13-2017!
Club member will be building Cubical Quad Antennas for our 2017 project. Well the antenna project is progressing and AA3YW gave a great demo at the May 9th meeting. All those bulding this project should have there $20.00 dollars for the next meeting June 13th.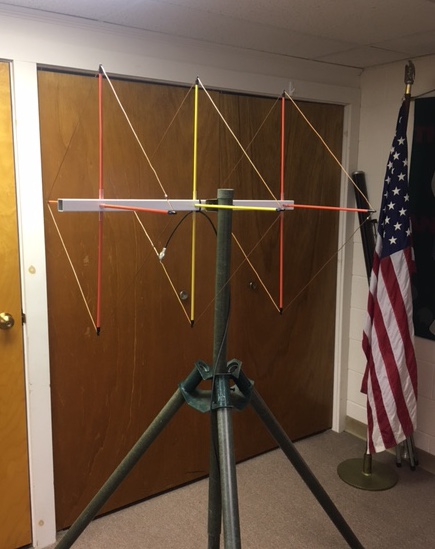 Local Swapfest
Swapfest are great way to buy, sale or trade radio equipment and here are a few of the local swaps not to be missed.
Click here for more information.